Employment Training Solutions have been providing HR training and assessing out of Newman, Tom Price, Exmouth and Port Hedland since 2010. We work under a MOU with, Deltawest Training (RTO # 40599), together we aim to service each town on a monthly basis, providing options for both unrestricted and restricted licenses.
A heavy-rigid vehicle is a motor vehicle with 3 or more axles and a gross vehicle mass greater than 8 tonnes.
Having a HR License is a very common pre-requisite for a lot of mining jobs with BHP, Rio Tinto, Roy Hill etc in the region.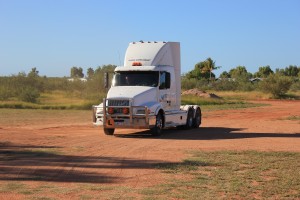 Before you start your HR training you need to know that there are three types of HR classes:-
HR Auto – Allows you to drive Automatic trucks ONLY
HR Restricted – Allows you to drive synchromesh and automatic gearboxes
HR Unrestricted – Allows you to not only drive synchromesh and automatic gearboxes but also Crashboxes/Road Ranger gearboxes
HR Restricted
---
This HR training is completed in our Volvo NJ12 with a 14-speed synchromesh gearbox. We recommend 4-5 hours of training for inexperienced clients before the practical assessment which is carried out by our assessor who are licenced by the Department of Transport.
HR Unrestricted
---
If you are going for a HR Unrestricted license you will need to do your training and practical assessment in our Freightliner FL80 that features a 9-speed fuller eaton (crashbox). This truck usually requires 7-8 hours of training before an assessment for inexperienced clients. If you are looking at upgrading from a restricted license we would suggest 4 hours of training to allow for sufficient time to familiarise yourself with the truck and the gearbox.
HR Automatic
---
Clients after an automatic HR license will need to contact us, [email protected], for more information.
Pricing
---
All our HR training & assessments are priced at a per licence
We ask that payment is received in full by the time of assessment either by direct deposit, cash or EFTpos.
Onsite Training
---
Does your crew need to get their HR Licenses but your finding it hard to release them from site for training? We can come to you! Employment Training Solutions have assisted clients at mining sites such as Roy Hill, Mining Area C and quarries throughout the Pilbara region. This will mean that your crew only need to travel into town for their assessment days.
I'm in – What do I do now?
---
The first thing you need to do is contact us,[email protected], to find out when we will be in your area next!
Once you have confirmed your attendance , our training coordinator will contact you to book in your restricted or unrestricted HR training. we will send you ;
Enrolment Form along with USI information
Student Handbook and Knowledge assessment
Invoice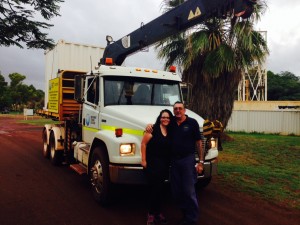 Thank you for considering ETS for your training needs